Interview with Futur Solutions, Partner Project, from Portugal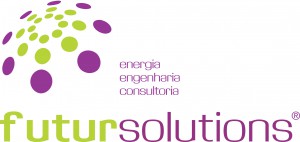 Futursolutions is a Portuguese company.
We asked them about their motivations and benefits to use the Challenge Academy Platform.
What is the sector of activity of the Futursolutions?
Futursolutions dedicates itself to consultancy, engineering and energy, considering them as an integrated process that comprises counselling, study, implementation and after-sales service. We are players in the markets of renewable energy, climate, sustainable building, home automation and lighting.
What was your motivation to be part of the UC-Crowd project?
This project is a way to promote the links between companies and higher education institutions. Furthermore, we believe that it represents a great way to establish contacts with other European companies' and enlarge the knowledge on our fields of action.
We trust that the exchange of ideas and experiences that will result from the contacts made during the project implementation will allow us to improve the quality of our services.
What kind of advantages do you think that the Challenge Academy platform will bring?
The UC-Crowd project is developing the Challenge Academy platform using the feed-back given by the most important users on the questionnaire stage (professors, students and companies). I think this is very important because it will be adjusted to our needs.
The closeness between companies and universities promotes the renewal of ideas. Often we are too formatted to fit the industry, to avoid this it is important to be open to other visions and students have that vision and they are full of fresh ideas.
Another advantage of this platform is that it will allow us to safe time looking for the right people to solve the problems. At the Challenge Academy platform we are sure that we can rely on a multidisciplinary and international team to respond to our challenges.